OUR APPROACH
V Law is commercially and professionally minded and provides customer focused prompt assistance and reliable services of the utmost quality in all circumstances.  Our experienced and responsive team really understands the complicated needs of our clients, enabling us to maintain our standards of service at all times and solve problems quickly and effectively.
OUR CLIENTS
We act for and represent a variety of shipping professionals including banks, shipowners, ship managers, operators, shipbrokers, bunkering companies, insurers, logistic companies and cruise companies. We are equally happy and provide our attention and care for the smaller start-ups and newcomers to the industry, medium sized private companies as well as large multinational companies listed at stock markets.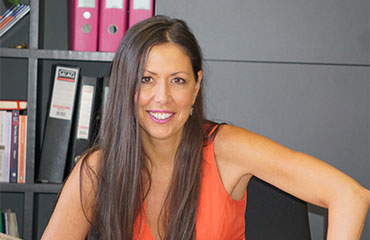 VASILIKI (VASSO) X. VOUGA
MANAGING PARTNER
Vasso Vouga is the founder and head of our team. She has considerable expertise in the fields of shipping finance, banking and international corporate law which she has practiced for more than twenty years handling an international client base. She advises both lenders and borrowers on all aspects of secured lending. She has extensive experience in corporate law and tax efficiency structures. She has also been advising Banks and financial institutions throughout these years on corporate and compliance issues.
Education
University of Athens (Law Degree, 1992); Bristol University (LL.M., 1993), Directorate General Competition, European Commission, Brussels, Belgium ("Stage Administratif", 1994).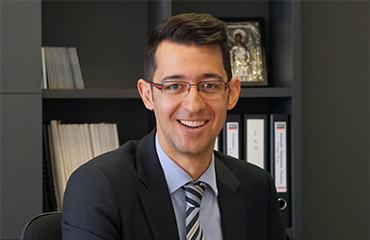 ΙOANNIS (YANGOS) N. CHALKIAS
PARTNER
Yangos Chalkias specialises in corporate, commercial and banking law. He advises shipowners and managers on commercial contractual matters and ship sale & purchase transactions. He is also active in contentious matters involving claims and litigation.
Prior to joining the firm, he has actively practiced commercial litigation for five years, obtaining significant experience in different aspects of commercial law
Education
University of Thessaloniki (Law Degree, 2008); University of Southampton (LL.M., 2012).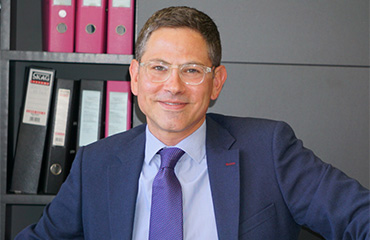 DONATOS E. APOSTOLOU
ATTORNEY-AT-LAW
Donatos Apostolou specialises in commercial, maritime and civil litigation, insurance claims handling and commercial law. He advises a variety of clients, both individuals and corporate entities, on seizure of assets, on asserting or defending against claims and on exercising maritime liens.
Previously he has worked as an in-house legal consultant for shipowning companies, as a litigator and legal consultant for Ince & Co Piraeus and various other law firms and has also maintained a private practice.
Education
University of Athens (Law Degree, 2002), Cardiff University (LL.M., 2005), City University (LL.M., 2012)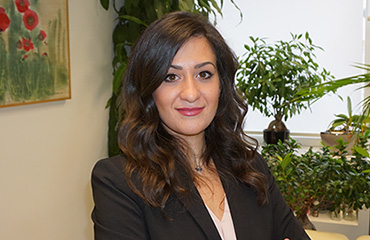 CHRISTINA D. BASOURAKOU
ATTORNEY-AT-LAW
Christina Basourakou specialises in maritime, commercial and corporate law. Further she is an expert on matters concerning FATCA and CRS and regularly advises corporations and banks on these issues.
Education
University of Athens (Law Degree, 2013), University of Oslo (LL.M. Maritime Law, 2017).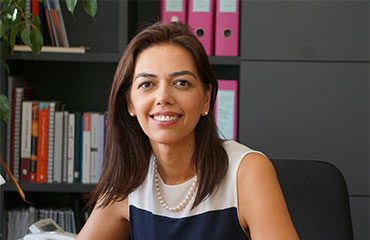 MARIA P. STAMATOGIANNI
OF COUNSEL

Maria Stamatogianni specialises in shipping, international corporate and commercial law. She advises an international client base, both individuals and corporate entities, in project planning & project finance, shipping finance, banking and commercial law. She has a wide experience in contracts, corporate law, mergers & acquisitions, concessions, public procurements, construction & energy law, property & investment law, tax structures, corporate restructuring, cross border lending, off shore asset, intellectual & industrial property.
She is currently working as an in-house legal consultant with Hellenic Environmental Center S.A., whilst also participating in the Managing Board of the Piraeus Bar Association and in the Greek delegation to the Council of Bars and Law Societies of Europe (CCBE).
Education
University of Athens (Law Degree, 1998 and Master's Degree in International Private Law, 2000), Economic University of Athens (Diploma in Taxation Law, 2002), King's College/London School of Economics (LL.M in International Banking & Finance Law, 2003).
OUR PARTNERS AND ASSOCIATES